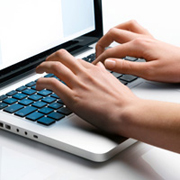 Nebraska School Adds Exercise Ph.D.
Saturday, Mar, 3, 2018 04:02PM
The new doctorate degree program at a major Nebraska university is the first of its kind in the state, according to The Associated Press. The new degree may be a good fit for those who earned health and medicine degrees.
The program, which will begin in fall 2012, will focus on four areas of emphasis, including biomechanics, exercise physiology, physical activity and motor control. Daniel Blanke, physical education and recreation director for the university's school of health, said the lack of such a program in Nebraska led to many students heading to other states to earn an exercise degree.
"We have worked hard at developing and nurturing this Ph.D. program which will provide new and exciting opportunities for students in Nebraska and will provide Nebraska with highly educated scientists and researchers," Blanke said.
In addition to filling local jobs, the new program will help the country meet the expected expansion in the number of exercise science jobs in the United States. The National Science Foundation expects an 18 to 40 percent growth in the jobs in the next six years, the school reported.