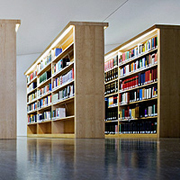 Google Sees into the Future
Friday, Mar, 16, 2018 04:48PM
New "augmented reality" glasses from Google are on the horizon, putting into question the future relevance of other mobile devices. Project Glass is still being tested and altered by Google's talented employees, some of whom have a computer science degree or earned training in computer engineering information.
"We think technology should work for you - to be there when you need it and get out of your way when you don't," three Google team members said in a post. "A group of us from Google[x] started Project Glass to build this kind of technology, one that helps you explore and share your world, putting you back in the moment."
These glasses have the potential to be the major breakthrough that many have been trying to achieve for years, but PCWorld said there could be some cons with the technology. A major problem may be that the glasses would be more distracting than typical smartphones because the screen is literally in the user's face. With legislatures around the country enacting laws against texting and talking while driving, the glasses could put another wrinkle in the distracted driving debate.
However, with the right restrictions in place, the Google glasses could prove more useful than harmful.
"Mobile anytime 'knowledge' will be breakthrough technology for handicapped people of all types, especially for intellectually and physically challenged," PCWorld said. "This technology could also revolutionize knowledge, manufacturing, and service industries allowing for fast access to needed data, maps and schematics."
As the world's No. 1 search engine, Google is known for innovation and lighthearted, user-friendly technologies. The company encourages employees to be creative in their work, and puts an emphasis on ingenuity and advanced technological development.