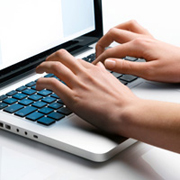 Business Travel to Ramp Up in 2012
Monday, Mar, 19, 2018 04:00PM
Those who earned an online doctorate degree in business or a business administration degree may be no stranger to traveling for work, but when the recession hit, companies' travel budgets often were one of the first to face cuts. However, a recent report from the Global Business Travel Association shows that business travel may reach pre-recession levels in the middle of 2012.
"It seems like we can start to breathe a sigh of relief about business travel," said Michael W. McCormick, GBTA executive director and COO. "The continued stability of business travel bodes well for the economy as a whole and for continued recovery in the employment market as business travel is a leading indicator of both. While the outlook for Europe is cloudy and economic growth in Asia is slowing, things still look much better than they did 12 months ago."
Business travel spending is forecast to jump 4.6 percent in 2012, continuing 2011's moderate growth. Last year, $251 billion was spent on business travel initiated from the United States, up from $234 billion in 2010.
The growth of business travel mirrors the improvement in the U.S. job market. In November, the unemployment rate dropped to 8.6 percent, the lowest level in more than two years, according to the U.S. Department of Labor. That number is even lower now, dropping to 8.2 percent in March.
However, Federal Reserve Chairman Ben Bernanke recently warned that improving numbers shouldn't cause a sense of complacency.
"We haven't quite yet got to the point where we can be completely confident that we're on a track to full recovery," he said, according to Reuters. "I think it's really important not to be complacent. We have a long way to go, a lot of work to do, and we're going to keep doing that."