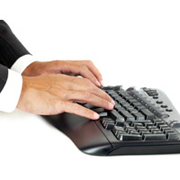 Apple Hints at 3-D Incorporation
Saturday, Mar, 24, 2018 05:05PM
A number of technology blogs - geared toward those with a computer science degree or expertise in computer engineering information - are reporting on job listings from Apple that hint the tech giant will be debuting 3-D features in its devices.

Apple reportedly is seeking candidates with a Ph.D. degree in a computer vision-related field such as mathematics, physics or computer science. "You should be a confident and experienced C programmer," the job listing for an iOS software engineer reads.

3-D technology hasn't appeared in any Apple devices yet. Instead, they are equipped with Retina displays, which the company says allow for the sharpest phone screen ever, with so many pixels that the human eye is unable to distinguish them.

The screen featured on iPhone 4S and iPhone 4 devices is 3.5 inches diagonally, packed with 326 pixels per inch. At 78 micrometers wide, the microscopic pixels make text and graphics look "smooth and continuous at any size," Apple explained.

One of Apple's biggest competitors, Google, has equipped its Android operating system to be used in devices with 2-D and 3-D technology. The Android 3.0 platform uses 3-D features to allow for a vibrant experience with deeper interactivity. Some devices also have a Renderscript 3-D graphics engine.

"Renderscript is a runtime 3D framework that provides both an API for building 3-D scenes as well as a special, platform-independent shader language for maximum performance," Google explained. "Using Renderscript, you can accelerate graphics operations and data processing. Renderscript is an ideal way to create high-performance 3D effects for applications, wallpapers, carousels and more."

The operating system's 2-D and 3-D graphics allow for richer views, widgets, fragments, drawables and more, Google said said, which boosts device performance.