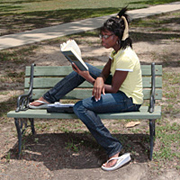 University Introduces Nursing Doctorate Program
Tuesday, Mar, 27, 2018 04:27PM
Many times hospitals are run by people who received education like an online doctorate degree in business, but a new trend is catching on in the nursing world that provides another route. Nursing doctorate degree programs have been increasing in number lately, largely thanks to the healthcare industry's stability and U.S. Department of Labor forecast that the country will face a severe nursing shortage by 2018.
People with a nursing doctorate degree have flexibility in the occupations they pursue, including nurse, nurse practitioner and hospital administrator. Many of the programs are available to people with nursing experience and a master's degree.
A Colorado university recently launched its doctor of nursing practice in educational leadership program for people interested in teaching future nurses.
"Because [we have] taken a stance for innovative, non-traditional learning in the area of nursing education and DNP programs online, many deans came to us with the suggestions of a learner-centered curriculum and technology and simulation in learning," said Dr. Catherine Garner, the dean of health sciences and nursing at the university. "We then suggested additional areas, such as finance and fund development, strategic planning and higher education policy."
According to the U.S. Bureau of Labor Statistics, there were 2.74 million nursing jobs in the country in 2010, which is expected to increase nearly 712,000 by 2020. The industry's expected shortage is due in large part to the large baby boomer population, which is growing old and needing more medical attention.
On March 9, the BLS said nursing job growth was increasing at a faster rate than it predicted in 2011, accounting for one of every five new jobs. To meet the shortage, the American Association of Colleges and Nursing has been working with schools, policymakers, industry organizations and the media to boost interest in the field.