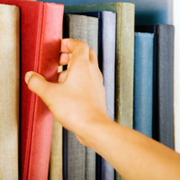 Computer Scientists and the Movies
Friday, Apr, 6, 2018 04:50PM
World's smallest computer, virtual reality glasses and even a self-driving car: while these recent innovations are ground-breaking, they're typical of what most Americans expect from those with a computer science degree or an online computer science degree. These innovations have taken existing technologies, expanded upon them and applied them to new and different areas.
However, computer scientists also often apply their analytical-thinking skills to non-technical areas, such as movies and words. In fact, researchers at a prestigious university recently analyzed a database of movie scripts to find out just why some lines are especially memorable, from "We're on a mission from God" to "Go ahead, make my day."
Researchers found that some lines stick with viewers because they have a familiar sentence structure but incorporate distinctive words. This makes it easy for viewers to use the lines in a different context in their own situations.
"Using movie scripts allowed us to study just the language, without other factors," graduate student Cristian Danescu-Niculescu-Mizil, first author of a paper, said to ScienceDaily. "We needed a way of asking a question just about the language, and the movies make a very nice dataset."
In 2005, the American Film Institute released its list of the top 100 movie quotations, on which "Casablanca" was most represented, with six entries. Other popularly quoted films include "The Wizard of Oz," "Gone With the Wind," "A Streetcar Named Desire" and "Jerry Maguire."
Students interested in analyzing similar areas may want to look into the computer science specialization of human language technology, which focuses on the treatment of human languages by computer. The field gained popularity in the 1950s, and since then, scientists have developed theories and applications for a wide variety of language uses and languages.