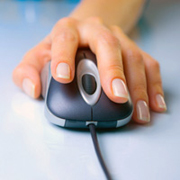 California's higher education seems grim; lawmakers fight change outcome
Monday, Apr, 23, 2018 04:42PM
California colleges and universities are seeking to dramatically change its estimated outlook of degree recipients, which is likely to affect those earning a doctorate degree. For instance, those eventually seeking an online doctorate degree in business may meet obstacles along the way. The report, by California Competes, said the state will need 2.3 million more college degrees to be on the correct path in 2025.
The state is likely to have about 3 million students in the next 13 years who graduate with a bachelor's or technical degree, according to The Los Angeles Times. However, to compete with other states' economies, California needs 5 million students to earn degrees, which requires a 4 percent increase in output each year.
Because of budget cuts in some areas, high-schoolers are not receiving the education they need to succeed in subjects like math and English. According to the San Jose Mercury News, many students in high school are not equipped for college-level courses in both subjects.
"California higher education is in a major crisis," Long Beach Mayor Bob Foster said. "The needs continue to mount, but we have not adapted to the changing system. We must find a way forward so that we can not only prepare more students with certificates and degrees, but provide them with quality certificates and degrees that lead to meaningful employment in today's economy."
The state's shortcomings are due to the lack of goals and failure to coordinate schools, according to the report. However, the future looks bright for the state as lawmakers have come to terms with moving forward and understanding issues that need to be defeated.