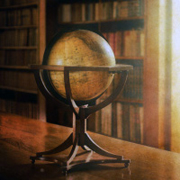 Higher Education Becoming Easier to Obtain
Tuesday, May, 8, 2018 04:49PM
An increasing number of schools are adding new opportunities for students to earn a doctorate degree or a higher education business administration degree.
One Kentucky school introduced a new program that allows students to work from home, which was decided to appeal to working individuals. Another program in Minnesota is geared toward interacting with other students and experts in the field and includes resources such as speeches and interviews with influential business world professionals. With hopes of preparing individuals for success in the industry, the program will help graduates get closer to becoming a CEO, president, vice president, director, business owner or manager.
Doctorate programs engulf students in peer learning that allows students to gain experience working with other individuals as they would in a professional setting. Group discussions and collaborations are focused on diversifying people with different experiences and expertise from past endeavors. Through mentoring and coaching, students will garner leadership qualities and decision making skills to use in the workforce.
Other programs allow students to participate in only a few classes a week to enable them to continue working full-time jobs. High demand for doctoral programs and other degrees, along with an increased amount of working individuals seeking flexible educational opportunities are prompting institutions to provide more flexible options.
Experienced professionals looking to open their own business may need additional education, which is easier now with online classes. Similarly new legislative changes give prospective small business owners a better likelihood to succeed.
"Congress should act now to help American small businesses hire and grow with targeted tax relief designed to boost jobs, rather than enacting additional costly tax cuts for the most fortunate," the Obama administration said in a statement.