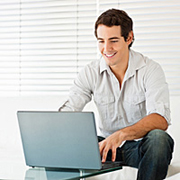 Computer Science Game May Intrigue Video Gamers
Friday, May, 18, 2018 05:22PM
Kids who spend all day online or playing video games may find earning a computer science degree is suited to their personality. The growing, high-paying industry has a considerably low number of applicants and the majority of them are males. A new computer security game gives kids the opportunity to feel what it is like to have a career in computer engineering information.
Control-Alt-Hack is a new card game developed by computer scientists in Washington that exposes teenagers and young adults to the reality of professionals in the field. Players defend against hackers and learn to outsmart locked-down security systems in a fun, engaging atmosphere. Targeted toward 15- to 30-year-olds interested in computer science, the game was created to change the way of thinking about computer science.
Control-Alt-Hack, which was presented at Black Hat 2012 in Las Vegas, goes through a series of tasks ranging in difficulty that players must solve. All players work for Hackers, Inc. to perform fun hacks like a hotel minibar.
"We went out of our way to incorporate humor," co-creator Tamara Denning, a doctoral student in computer science and engineering said. "We wanted it to be based in reality, but more importantly we want it to be fun for the players."
According to the Bureau of Labor Statistics, computer and information research science careers are expected to grow by 19 percent between 2010 and 2020. With a median salary of $100,660 in May 2010 and flexible work schedule, the industry's expansion is not surprising.
The career is based around algorithms, solving problems and applying solutions to software. Although it seems to be a very modern career, computer science began in the 1940s when technology began to advance. Now, earning a degree in the field can open up possibilities in software engineering, laboratory research and development and system administration.