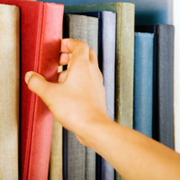 Computer software job listings spike in September
Monday, Jan, 21, 2019 01:10PM
A recent study reveals that online job advertisements in the U.S. grew by almost 60,000 positions in September. The increase was largely due to the highest demand for computer software engineers in over two years.
According to The Conference Board Help Wanted Online (HWOL) Data Series, job postings in all fields have increased by 30 percent since the end of the recession in June 2009. Computer and mathematical science occupations grew by 15,200 from August to September.
The Bureau of Labor Statistics (BLS) projects that employment opportunities for computer software engineers will increase by 32 percent over a decade because of expanding Internet technologies in a wide variety of fields.
According to the BLS, more businesses are incorporating a digital influence into their operations. Employers are looking for trustworthy professionals to implement, safeguard and update computer systems.
The bureau states that a bachelor's degree is required for many jobs in this field. Many online colleges offer computer software training and degree programs.