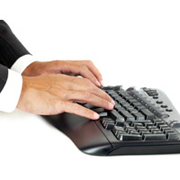 Florida College Earns Online Distinction
Tuesday, Jan, 9, 2018 03:45PM
Top honors in U.S. News and World Report's inaugural ranking of online college programs went to a Florida institution. The new report is in response to the skyrocketing number of students who opt for online programs that better fit their busy lives.
The new rankings scored programs in three areas: faculty credentials and training, student services and technology, and teaching practices. The Florida program offers 36 options, including an online accounting degree program and an online degree in finance, as well as programs in marketing, computer technology, criminal justice and liberal arts.
"Our goal has always been to provide online students with the same quality education our main campus students receive," says Dr. Mary S. Bonhomme, associate vice president for academic affairs and dean of online learning. "These rankings are validation of that, and we're thrilled to be recognized for our commitment to online excellence."
To gather results, U.S. News surveyed 1,765 regionally accredited institutions that made its Best Colleges list in 2010. More than 960 respondents that offered bachelor's degree programs with at least 80 percent of the content accessible by internet were requested to submit in-depth statistics about their programs.