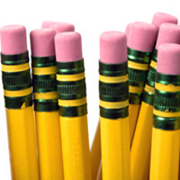 Global Education Provider Bolsters Medical Device Training
Monday, Jun, 24, 2019 11:18AM
An online school recently announced that it has launched its 100th web-based course designed for medical device professionals.

According to institution officials, they were able to expand to the century mark after industry analysts, trade associations and students gave excellent reviews to its other online college courses. Currently, the school serves more than 150,000 medical device professionals around the world.

The distance learning platform offers classes on a variety of topics, from pre-clinical through post-market technologies. Online courses allow working professionals to meet their job requirements while pursuing an affordable and convenient education experience.

According to the Bureau of Labor Statistics, the number of employment opportunities for clinical lab technicians will increase by 14 percent over the next seven years, which is faster than the average rate for all occupations. The growth in this industry is expected because of the development of new types of tests that utilize innovative technologies.

Individuals who are interested in learning about new advances in the healthcare sector may benefit from computer support technician training. Many accredited online schools offer college degree programs in this field.