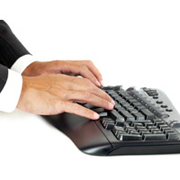 Google Maps Heading Into Businesses
Saturday, Nov, 11, 2017 02:52PM
A new change to Google Maps' popular street-view images may change the way some businesses present themselves, which could alter the way students earning a general business degree online operate when they hit the workforce.
Business Photos will take Google's street view technology inside businesses and stores to give web viewers a 360-degree look at interiors. The technology will roll out in 10 U.S. cities as well as in five other countries. In the United States, users can view photos of businesses in Baltimore, Boston, Dallas, Houston, Los Angeles, Miami, New York, Washington, D.C.; and Austin, Texas. it also will be available in Australia, France, Japan, New Zealand and the United Kingdom.
"Just as you can't judge a book by its cover, you can't always judge a business by its exterior," Google said of the project. "Interior photographs and panoramic imagery are a great way to show potential customers what [a] business is really like. By enhancing [a] Place page, business photos will help showcase [a] business to potential customers."
Photographers selected by Google are photographing businesses now, and companies in other cities can apply to be part of the program. Applications to participate will help Google decide where to roll out the program in the future.
The company said to maintain privacy, customers' and employees' faces will be blurred out.
When Google officials announced Business Photos at the beginning of the year, it said it would prefer to work with independent businesses.
And while the technology company is on the cutting edge of many innovations, technology websites have noted that Business Photos isn't linked to Street View. However, users can "exit" the business' interior to get a look at its exterior.
Microsoft Bing has been using similar technology since 2010, when it debuted Bing Maps & Local for customers to decide "whether a restaurant's decor, size and appearance fit what [they're] looking for," the company said.
When it debuted, the company said about 5,000 restaurants were included, mostly in the Boston metro area, but would continue expanding. Bing Maps & Local also is integrated with OpenTable, allowing users who like what they see to make a reservation with the click of a button. Only restaurants who partnered with OpenTable allow for this action.
The Bing program also makes it easier for customers to get to the destination with its Real-Time Transit and Streetside, which has a number of functions, including displaying when a bus is coming or showing customers what a building looks like so they don't get lost.