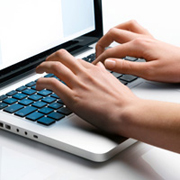 Indiana technical school shifts engineering degree online
Friday, Aug, 30, 2019 02:25PM
A technical college in Fort Wayne, Indiana, has announced that it will add a masters degree in engineering management to its current offering of college programs online, with classes beginning this fall.
On September 4, those enrolled in the Master of Science in Engineering Management program will begin learning about the issues that engineers face throughout their careers. The courses will cover environmental health and safety, project management, enterprise resource planning, lean manufacturing, quality assurance, managerial economics, computer integrated manufacturing, financial management and much more. The accelerated courses are just six weeks long.
While the university has been preparing students for careers in this field at the its brick-and-mortar counterpart since early 2005, the head of the school's College of Professional Studies, Steve Herendeen, believes that making it available online will increase the interest in potential students from all over.
Those who wish to enroll in the program are required to have a minimum grade point average of 2.5, and must have completed courses in accounting and finance during their undergraduate studies.