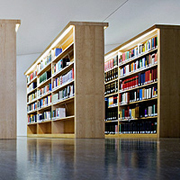 University in Louisiana offers occupational therapy degree online
Friday, Sep, 6, 2019 05:37PM
A Louisiana-based university has announced the introduction of an online occupational therapy program, which is a new degree offered in its college of health and sciences, according to the News Star.
The request to offer the master's degree program online was approved by the Louisian System Board of Supervisors this past Friday, giving those who are employed as occupational therapy assistants the chance to go further in their careers.
The decision to offer the course of study online was prompted by a rising interest in the field and higher demand for occupational therapists. Denny Ryman, dean of the college of health and sciences, told the news source that he receives many phone calls from people inquiring about OTs.
According to Ryman, those who complete their master's degree in OT could potentially earn $80,000 per year right off the bat, which is at least twice the amount of an OTA salary.
Those who want to pursue an online masters degree education in this program will require 69 credit hours over the course of two years, and while the courses are offered online, students will need to physically visit the school twice per year in order to take clinical exams.