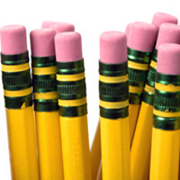 More business administration degree candidates land jobs in the banking sector
Monday, Jul, 16, 2018 10:37PM
As the economy begins to recover, more students who have completed campus-based or online degree programs in business are launching careers at banking institutions, the New York Times reports.

While 2008 was a tough year for recently graduated jobseekers, experts suggest that the difficult job market is beginning to show promise for ambitious students who wish to enter finance. In fact, many of these individuals are taking internships with large companies - including J.P. Morgan, BB and T Capital Markets and Bank of America Merrill Lynch - to prepare for an onslaught of career opportunities.

Some schools are already seeing an influx of recruiters hitting their campuses this spring. A Virginia- based business school reports that the number of banks interviewing their students has increased by 20 percent over last year, and the number of job offers has increased by 33 percent.

"There's a reason for students to be optimistic," Tracy Handler, a spokeswoman for the MBA Career Services Council, told the news source.

According to the Bureau of Labor Statistics, average earnings for financial managers in May 2008 were $47.76 per hour.