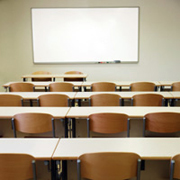 Online Degrees Skyrocket in Popularity
Friday, May, 25, 2018 04:05PM
In order to get a proper education, some students face $100,000 in tuition costs in their post-secondary education alone. Paying the big bucks doesn't always translate into a stellar job after graduation though, as the unemployment rate of college grads has nearly doubled from 6.6 percent in 2007 to 12.6 percent this year. However, many jobs still require a college education.
Students earning an online degree in finance or participating in an online accounting degree program may know first hand that their degree comes at a price. But according to Bloomberg, the uneasy financial status of recent graduates may be in part because of the demand for higher-education. At top schools across the nation, tuition costs are skyrocketing, which could have partially prompted the large increase in online degrees earned.
In the past decade, online degrees have gone from nonexistent to the biggest competitor to large state universities. Many traditional institutions are now pushing for more online material, and according to USA Today, online schools today award thousands more master's degrees than top universities.
"We shouldn't be surprised because the whole industry is moving in that direction," Robert Pianta, dean of a Virginia university said. "The thing I would be interested in knowing is the degree to which they are simply pushing these things out in order to generate dollars or whether there's some real innovation in there."
Online universities often have open-enrollment, but offer legitimate degrees and a well-rounded education. It is still a requirement for students to participate in hands-on learning and some teachers at online colleges say it is more interactive for students because students are required to be fully engaged in their work.