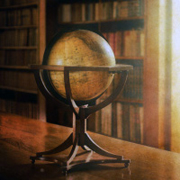 Online college courses in web design can help professionals survive the recession
Wednesday, Nov, 7, 2018 01:58PM
The economic downturn has taken a particularly harsh toll on the artistic community. However, online colleges could help members of this industry launch a lucrative career without abandoning their craft.

A 2009 survey from the Artists Trust revealed that 47 percent of artists found fewer job opportunities than years past, and 44 percent saw a lower demand for their services, the Indiana Daily Student reports.

Consequently, some of these professionals are choosing to enroll in campus-based or online schools to learn how to revitalize their artistic skills for use in lucrative industries, such as web design.

Courses in these subjects could teach more creative artists to develop a portfolio, which could help them gain recognition for their web design pieces and showcase their work in other media.

Troy Engelhardt, a ceramicist-turned-web designer, told the news source that creating a portfolio is "probably one of the hardest things for an artist to do," so campus-based or online college courses that give students these skills could put artists on the fast track to a high-paying career.

According to the Bureau of Labor Statistics, the demand for web developers is expected to be strong over the next eight years.