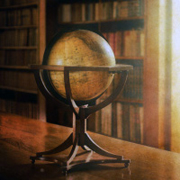 Online college courses in web design can open many doors
Friday, Nov, 30, 2018 10:42PM
As more companies look to expand their online presence, the demand for individuals who have learned web design skills through a campus-based or online college degree program is continuing to increase.

In fact, the Bureau of Labor Statistics reports that nearly 300,000 jobs for computer network, systems and database administrators are expected to become available over the next eight years. Consequently, individuals who can boast an up-to-date skill set after graduating from a classroom-based or online college could see high career prospects in the future.

However, individuals who earn a degree in a web design-related field may be able to find jobs in various fields. For instance, some web design degree holders have held jobs as typographers, graphic designers, illustrators, animators and graphic film technicians, according to the Atlanta Journal-Constitution.

Many web design techniques can easily translate to a wide variety of industries. Because these skill sets are in such high demand, earning a degree in this field could help students embark on their dream career path after they graduate.