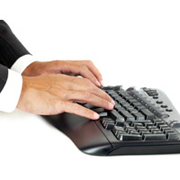 Online college degree program launched to certify ESL, TESOL instructors
Saturday, Sep, 29, 2018 07:21PM
The demand for educators who are certified to teach English to speakers of other languages (TESOL) or English as a second language (ESL) is projected to increase by 15 percent over the next eight years, according to the Bureau of Labor Statistics. As a result, many campus-based and online schools are launching new programs to prepare these individuals for new careers.

For instance, a Pennsylvania-based university recently announced the creation of an online college degree program that will enable students to earn either ESL or TESOL certifications as they work toward a masters degree.

The foundational 15 credits of this course of study will be completed through classes that will prepare degree seekers for the ESL or TESOL exams. Students may choose to begin job searching after they have completed this portion, or fulfill an additional 15-credits to earn a masters degree.

Whichever path they choose, students who enroll in this or similar online degree programs may be required to work in cohorts in order to compare teaching methods with other students. In addition, this system will enable to work together to better understand the curriculum.