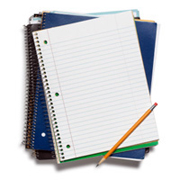 Online courses could help accountants stay abreast of emerging trends
Sunday, Nov, 4, 2018 02:08PM
The recent economic downturn has forced many businesses to keep better track of their finances and create contingency plans that can cover them in the event of a shift. Consequently, accounting professionals may want to consider updating their skills through a campus-based or online college degree program in order to keep up with changes in their field.

Some business administration professors are already anticipating some changes, as a group of these professionals recently partnered to write a portfolio called Accounting for Contingencies for BNA Tax and Accounting.

The document is intended to give readers a clearer understanding as to how they can plan and account for gains or losses according to the Generally Accepted Accounting Principles and the International Financial Reporting Standards. It will show business professionals how to address potential issues such as lawsuits, claims, assessments, product warranties and defects, environmental disasters as well as insufficient insurance.

While planning for the future was once considered a good business practice, companies will now be required to have some sort of financial contingency plan, according to the portfolio's authors.