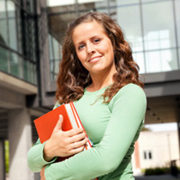 Online school receives accreditation for its health information degree
Wednesday, May, 1, 2019 05:33PM
A web-based university recently announced that its online bachelor's degree program in health informatics has been accredited by an independent organization.

The Commission on Accreditation for Health Informatics and Information Management has given its stamp of approval to the online school, which serves students in all 50 states. The accreditation was granted after the organization conducted extensive reviews that gauged the college's ability to prepare individuals to meet industry-developed standards, while ensuring their certification eligibility and job marketability.

The online education program is designed for current healthcare, health information and information technology (IT) professionals. The curriculum includes classes that aim to prepare students for two industry-recognized IT certification exams.

Aside from its bachelor's degree in health informatics, the web-based university also offers seven other online college degree programs.

According to the Bureau of Labor Statistics (BLS), the number of job opportunities for health information technicians is expected to increase by 20 percent over the next eight years, which is much faster than the rate of most occupations in the U.S. Professionals in this field who have bachelor's or master's degrees are more likely to become health information managers.