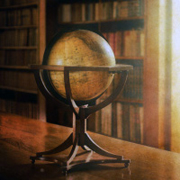 Students combine work and play through game design development degree
Sunday, Jun, 30, 2019 02:30PM
Not many people can say that they turned one of their favorite hobbies into a career. However, a game design development degree can make that goal more realistic for creative, hard-working Americans.
Although there are some college programs online that are dedicated exclusively to video game development, many aspiring designers opt to pursue software or computer science degrees. Manufacturing a successful product involves more than just coming up with a creative concept; one must understand of how to troubleshoot digital programs.
According to the Bureau of Labor Statistics, video game programmers are software engineers who plan and write video game software. The number of employment opportunities for software publishers will increase by about 30 percent by 2018, which is significantly faster than the average job growth rate for all U.S. occupations.
Web-based college courses have become increasingly more popular in recent years, which has prompted many campus-based institutions to offer their degree program online. For example, an Ohio-based school offers web-based technology degrees with concentrations in computer design, animation and game design, according to IndeOnline.com.
The technology curriculum combines the theories of visual creation with digital imaging, motion capture, multimedia, film production and computer animation. The news provider added that students learn how to design virtual environments through specific classes about computer-aided design, experimental animation as well as 2D and 3D tutorials.
Entrepreneurs who wish to release their own products without the help of a major brand may also want to consider pursuing a business marketing degree. A well-designed game does not just sell itself. In order to earn a profit, individuals can benefit from an online marketing degree featuring courses that cover idea development, financial management and online advertising.
An Indianapolis-based community college offers online degrees in business administration, computer information systems, design technology as well as manufacturing production and operations, all of which could apply to a career in software publishing. The school's popularity has skyrocketed in recent years, growing from 32,728 in the 2008-2009 academic year to 79,123 in 2010-2011.
Searching for a blockbuster idea for a new video game or software device takes a lot of hard work, as well as some luck. Kudo Tusonda, the creative director for the popular Kinect - which allows users to play without a game controller - said that brainstorming only gets a designer so far. According to GameStop.com, he has invited moms into his office in order to hear ideas about their children's interests and behaviors.
In addition, he spent several weekend in the park videotaping kids and observing their play habits, the news provider reported. However, he does not recommend that technique to any aspiring developers because his videotaping ended due to parental concerns.