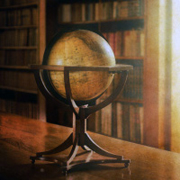 New website allows individuals in fire and safety industry to get a degree online
Thursday, Jan, 26, 2017 02:51PM
A college in Kentucky has announced the launch of a website that will host online bachelor's-level education, as well as a master's degree program in safety security and emergency management.

The new website will allow undergraduate students in the university's college of justice and safety to get a degree online in fire protection administration, fire protection as well as safety engineering technology and occupational safety. In addition to the courses for aspiring professionals, the school will offer resources for individuals who currently work in the fire and safety industries.

The school currently boasts four undergraduate and two graduate degree programs online. BestCollegesOnline.com recently included this Kentucky-based institution on its annual list of Top 10 Online Colleges in the Nation.

The Bureau of Labor Statistics reports that the number of employment opportunities for occupational health and safety technicians will increase by 14 percent over the next eight years, which is faster than average rate for all occupations. The bureau states that more professionals in this field will be needed to cope with technological advances in safety equipment, which are expected to change regulations and increase public expectations.