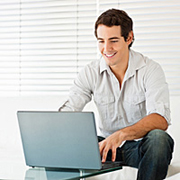 Michigan school adds degree program in actuarial sciences
Saturday, Jan, 28, 2017 02:14PM
A college in Michigan has announced that it will add a bachelor's degree in actuarial sciences, according to The State News.

The institution has offered a degree specialization for aspiring actuaries since 2002, but the growth of Michigan's insurance industry prompted school officials to expand the program. Beginning in January, prospective professionals in this field will be required to complete the appropriate finance, math and statistics classes prior to taking several tests toward admittance into the Society of Actuaries.

A senior at the university told the news provider that the new major will provide students in this field with more preparatory classes to help them pass the exams, which he says are important to landing a good job or internship. An account representative for an insurance provider told the media outlet that an actuary is the key component to a company.

The Bureau of Labor Statistics reports that actuaries assess the risk of events, and help businesses and clients minimize the cost of that risk. The bureau projects that the number of employment opportunities in this field will increase by 21 percent over the next eight years, which is much faster than the average for all U.S. occupations.

Individuals who have a strong background in math may also consider pursuing an online accounting degree or becoming an economist.