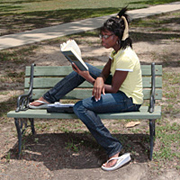 California college supplements business degree programs with certification classes
Friday, Feb, 3, 2017 12:24PM
Job candidates in the business industry can boost their resumes by earning a management degree or additional certification in their respective field of interest.

A college in San Diego is providing students with an opportunity to enhance their educational qualifications by adding professional certification programs. In addition to the school's traditional degree options, it will offer classes in business administration, business management and accounting as well as computer programming.

New course cycles begin every month, so individuals who are interested in these programs will not have to wait long to begin their academic journey. Classes are offered during days and evenings in order to provide scheduling flexibility to students.

According to the Bureau of Labor Statistics (BLS), applicants who are interested in becoming facility managers must meet certain certification requirements. The bureau reports that demand for experts in this field is expected to remain strong because businesses are increasingly realizing the importance of securing and efficiently operating their facilities.

Working professionals who can not commit to campus-based classes may consider pursuing an online management degree.