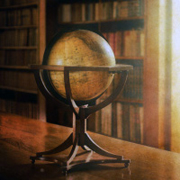 Mississippi college adds web-based degree in early childhood education
Monday, Feb, 6, 2017 02:48PM
A college in Mississippi has announced that it will offer an early childhood education degree online.

The bachelor's of science in childcare and family education program is designed for individuals who have earned their associate's degree or completed at least 45 credit hours of general education courses. The web-based curriculum will allow students to finish their bachelor's degree requirements online.

The new program aims to help aspiring teachers understand the developmental changes that typically occur in children from birth through age five. The online degree provides individuals with flexible class schedules so they can pursue higher education while balancing other responsibilities, such as a family and a career.

The Bureau of Labor Statistics (BLS) projects that the number of job opportunities in early childhood education will grow by 15 percent over the next eight years. As parents continue to rely on day care and preschool services for their children, the demand for qualified teachers is likely to increase.

The BLS reports that many childcare centers require that candidates have a college degree and related experience in early childhood development. Many states also mandate that professionals in this field are trained in first aid, fire safety as well as child abuse detection and prevention.

Aspiring teachers may consider pursuing an online degree or related certification through a web-based program.