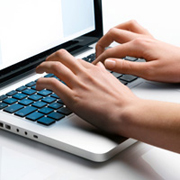 Oklahoma college adds degree in leisure services
Wednesday, Feb, 8, 2017 03:24PM
Students in the Oklahoma City area are being reminded that a life of leisure can also pay the bills.

According to the Oklahoman, a community college in the Sooner State has announced that it will offer an associate's degree in leisure services beginning in the fall of 2011. The program is designed for individuals who want to pursue jobs in the leisure industry, such as cruise director, trip leader, raft guide and park ranger.

Students who earn a two-year degree may transfer to the leisure studies program at a state university. The associate's degree can also prepare individuals for the recreation professional certification exam. According to the Bureau of Labor Statistics (BLS), the National Recreation and Parks Association requires it employees to pass a test as well as as earn a bachelor's degree in a related field.

The BLS projects that the number of employment opportunities in the arts, entertainment and recreation industries will increase by about 15 percent over the next eight years. As baby boomers reach the retirement age and many Americans place more emphasis on physical and mental health, the interest in leisure activities is expected to grow in popularity.