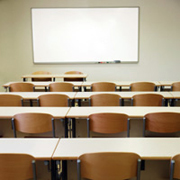 Rate of distance learning students surges at Indiana college
Friday, Feb, 10, 2017 04:35PM
In order to keep up with its growing number of students who want to get a degree online, an Indiana-based university recently announced that it will expand its distance learning curriculum.

According to BSUDailyNews.com, the institution's enrollment for online courses has increased by an average of 20 percent during each of the last several years. The college currently offers approximately 1,100 web-based classes and about 50 academic programs online.

Aspiring entrepreneurs may benefit from the distance learning options, which include an associate's degree in business administration and an MBA. According to the news source, the school's most popular online degrees focus on teaching, nursing and coaching.

The Bureau of Labor Statistics (BLS) says that some states require that all public school teachers to have a master's degree. The Indiana-based college offers graduate studies in several teaching disciplines, including an early childhood education degree online.

The BLS projects that the number of employment opportunities for kindergarten, elementary, middle and secondary teachers will grow by 13 percent over the next eight years.