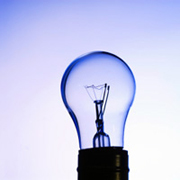 Junior college in Texas may add fire science degree
Saturday, Feb, 11, 2017 02:15PM
A community college in Texas is considering the addition of an associate's degree program in fire science technology.

According to the The Conroe Courier, school officials say that there is a growing local demand for more qualified firefighters, and many fire departments are requiring more experience and education from their employees. The junior college already has a fire science technology certification program, and each related class has been filled to capacity.

In order for the proposed two-year course of study to be implemented in the spring 2011 semester, the Texas Higher Education Coordinating Board must first approve it. The institution already has a full-time faculty member qualified to teach in this field, in addition to a training space and the necessary equipment for fire safety courses.

According to the Bureau of Labor Statistics (BLS), aspiring firefighters may improve their chances of being hired by earning a campus-based or online degree in fire science. The number of employment opportunities in this field are expected to grow by 19 percent over the next eight years, which is faster than the average for all occupations in the U.S., the BLS reports.

The bureau says that most of the job growth will come from volunteer firefighting posts that are converted into paid positions.