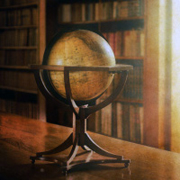 Colorado school adds management degree and administrative courses
Sunday, Feb, 12, 2017 10:45AM
A technical college in Colorado recently announced that it will launch an online management degree program and business courses for aspiring healthcare administrators.

The school will offer students the opportunity to pursue a master's degree in management with a concentration in enterprise information systems. The institution also has added an associate's degree in health administration services.

The management degree was developed through a partnership between the college and a Fortune 150 company. The web-based courses will focus on analyzing, creating and managing technical solutions that work across an entire organization. Distance education students will also be trained to present technology goals, solutions and budgets, and to calculate project risks.

The new undergraduate online coursework will essentially serve as a business administration degree with a focus on the healthcare industry. Scholars will learn about healthcare finance, human resources, administration responsibilities and reimbursement systems.

The Bureau of Labor Statistics (BLS) reports that office and administrative support positions account for 18 percent of the entire healthcare industry, while management, business and financial employees make up 4 percent.