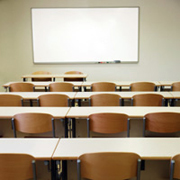 Junior college set to launch its first bachelor degree programs
Wednesday, Feb, 15, 2017 03:32PM
A community college in Colorado recently announced that it will begin offering a business administration degree in the fall of 2011, which is when the school is set to launch its first bachelor's-level programs.

According to the Glenwood Springs Post Independent, the school hopes to develop five different majors for business students. The college will also add a degree program in sustainability, and plans to offer concentrations in green building practices as well as design and renewable energy.

Before announcing their new programs, school officials surveyed students and community members about the degrees that they would most like to see offered. Business administration garnered the most support, the college's president told the news source.

Furthermore, the junior college is in the process of seeking national accreditation for a four-year nursing program, as well as a bachelor's degree in teaching. Individuals who do not live a commutable distance from a college or university may consider enrolling in web-based courses in these fields.

The Bureau of Labor Statistics (BLS) reports that high-level managers at larger companies typically need a bachelor's degree in business administration, human resources, accounting or finance. Qualified candidates should be analytical, detail-oriented, flexible and decisive, according to the BLS.