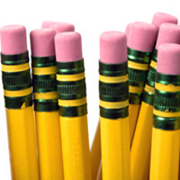 Baltimore high schools to offer associate's degree program to teens
Thursday, Feb, 16, 2017 05:15PM
A school district in Baltimore has announced that it will participate in a pilot program that will give secondary students an opportunity to graduate with an associate's degree.

According to the Catonsville Times, three high schools in Baltimore County will take part in the Diploma to Degree program, which will start in the summer of 2011. The learning institutions have partnered with Baltimore's community colleges to offer an accelerated associate's degree program in general studies.

The executive director of special programs at Baltimore public schools told the news provider that participating students must have at least a 2.5 grade point average. They are also required to have completed several courses, such as algebra I and a foreign language class.

The partnership comes in the midst of a national effort to boost graduation rates at community colleges. According to CNN, President Barack Obama has challenged junior colleges to produce an additional 5 million graduates by 2020.

The Diploma to Degree will be designed for teenagers who can handle the rigors of an accelerated program and who can balance multiple tasks. Working professionals or full-time students may consider enrolling in web-based courses, such as those that are offered through human resource management training or online business degree programs.