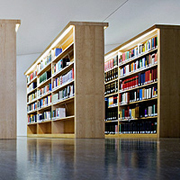 Oklahoma to offer associate's degree programs to college dropouts
Friday, Feb, 17, 2017 10:05AM
Individuals in Oklahoma who left college early will soon have an opportunity to complete their associate's degree.

According to The Oklahoman, education officials in the Sooner State recently announced that they will expand the Reach Higher program in January 2011 by offering web-based courses for working adults. Reach Higher, which is currently available to students who are pursuing a bachelor's degree in organizational leadership, is available at 14 colleges and universities in the state.

An education official told the news source that thousands of individuals in Oklahoma have earned a significant number of college credits, but they did not graduate with a degree.

According to Bloomberg, President Barack Obama said that half of U.S. students who begin college never finish, which he called a "prescription for economic decline." Only 39 percent of Americans had an associate's degree or higher in 2009, the new provider reports.

The president has stated that the economy's recovery will hinge on the success of small businesses. Aspiring entrepreneurs may consider pursuing an associate's degree in business administration online or web-based contract management training.