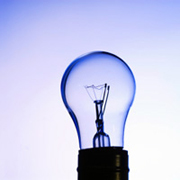 Ohio community college offers pre-certification training online
Tuesday, Feb, 21, 2017 04:23PM
A junior college in Ohio recently announced that it is offering non-degree online education programs that are intended to help professionals prepare for career-building certification tracks.

The Dayton Business Journal reports that the web-based classes have been developed by three universities. The digital offerings include project management training courses as well as sales and internet marketing programs. In addition, the school has added online business management courses that cover topics such as supply chain management and Six Sigma strategies.

Many of the courses will include streaming video of classroom lectures. The vice president of the institution's workforce development department said that the new digital curriculum will give students flexibility by allowing them to view the classes whenever and wherever they choose.

School officials said that the programs will help scholars prepare for certification in their respective fields, which may lead to higher salaries and better job security.

According to the Bureau of Labor Statistics (BLS), individuals who wish to become facility managers can benefit from a competency-based professional certification program that is being offered by the International Facility Management Association. Many employers in this field require a bachelor's-level education or higher, so candidates may consider enrolling in an online business management degree program.