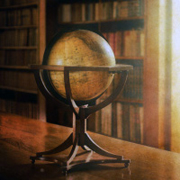 Elderly woman earns associate's degree
Wednesday, Mar, 1, 2017 04:42PM
Although the majority of individuals who enroll in a college degree program are young adults, an 89-year-old Florida woman recently proved that it's never too late to go back to school.

According to ABC news affiliate WPBF, Catherine Photos is pushing 90 and still following her dreams. Earlier this week, she received her associate in arts degree from a Florida-based college. She next plans to attend a nearby university to pursue a bachelor's degree in English.

NBC's WPTV 5 reported that Photos graduated at the top of her high school class during the Great Depression, but entering the workforce and starting a family delayed her college ambitions for six decades. Following her husband's death in 1995, Photos decided to return to school and start earning credits toward a degree.

According to the Bureau of Labor Statistics (BLS), individuals who have an English degree may pursue a career as a writer. This form of creative expression may appeal to older people, who may be retired and have more time to write. In addition, older folks have lived longer lives, so they typically have more life experiences and stories to share with the public.

Elderly individuals who want to pursue a higher education may consider enrolling in a GED program or taking online college courses.