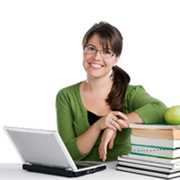 South Carolina school adds human resource management degree
Thursday, Mar, 2, 2017 10:26AM
A South Carolina-based college recently announced that it will offer a master's degree in human resource management in the spring 2011 semester.

According to the Myrtle Beach Sun-News, the new program is designed to educate human resource professionals about the major responsibilities that affect today's workforce. Courses will focus on a variety of issues that impact business, industry, government and nonprofit organizations.

Students are required to complete 36 credit hours to earn the degree, the news provider reported. Individuals who have a bachelor's degree from an accredited four-year college or university are eligible to apply for the program.

Working professionals who are interested in a career in this field may consider pursuing a human resource management degree online, which can provide more flexible class schedules and cheaper tuition than those at campus-based institutions.

The Bureau of Labor Statistics (BLS) reports that the number of employment opportunities in this field will grow by 22 percent over the next eight years. A trend of new regulations in the workforce - in areas such as occupational safety and health, as well as equal opportunity employment - will increase the demand for human resource professionals, according to the BLS.