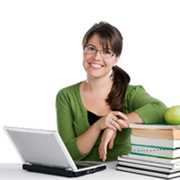 School in Ohio to offer doctorate-level college degree program in nursing
Wednesday, Mar, 8, 2017 02:51PM
An Ohio-based university will begin offering a doctorate of nursing practice (DNP) degree during the upcoming semester.

Earlier this month, the school announced that it will launch the college degree program in response to changes in healthcare delivery and emerging needs within the industry. The American Association of College of Nursing requires that all entry-level advanced practice educational programs be transitioned from the master of science in nursing (MSN) degree to the DNP-level coursework by 2015.

The university's DNP degree will consist of 37 instructive credit hours, 540 clinical hours and a capstone project.

The Bureau of Labor Statistics (BLS) reports that the number of employment opportunities for registered nurses (RNs) will likely increase by 22 percent over the next eight years. The aging baby boomer generation is expected to create a higher demand for qualified RNs in nursing homes, the bureau reports.

According to the BLS, a bachelor's degree or higher is often necessary for nurses to earn certain jobs, such as administrative, research, consulting and teaching positions.

Working professionals who wish to advance their education in this field may consider pursing an online doctorate degree.