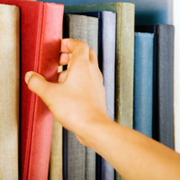 College expands advertising program in effort to stimulate economy
Saturday, Mar, 11, 2017 06:19PM
A school in Michigan recently announced that it will launch a new college degree program in copywriting in the fall of 2011.

The institution said that the bachelor's-level program will help meet an increasing demand for creative talent in the advertising sector. The 126-credit curriculum will focus on strengthening students' copywriting skills in a team-oriented atmosphere, similar to that of an advertising agency.

The president of the school's college for creative studies said that a new batch of qualified advertisers can help stimulate the economy by encouraging commerce and building brand names. Students who enroll in the program will work with art directors to create multimedia campaigns. Participants will also be taught how to comprehend cultural and social trends, as well as how to use today's digital media platforms.

Working professionals who are interested in this field may consider pursuing an online advertising degree or enrolling in ecommerce training courses.

The Bureau of Labor Statistics (BLS) reports that most individuals in this field are expected to have a bachelor's degree. A postsecondary education can help students develop strong communication skills that are required on the job, according to the BLS.