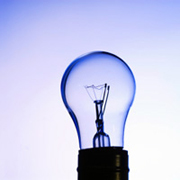 Community college introduces bachelor's degree program in technology management
Sunday, Mar, 12, 2017 05:08PM
A Florida-based institution recently launched its first bachelor's-level college degree program.

The community began offering classes for a four-year degree in technology management last week, according to The News Herald. School officials said that they designed the program for students who have associate's degrees in technology-related fields. The new curriculum requires individuals to complete 120 credits, including 36 in general education and 21 in technology management, the media outlet reported.

The program allows students to enroll in campus-based courses and online college courses. Dennis Clardy, a participant in the new bachelor's-level courses, told the news source that he is particularly pleased with the online courses because they allow him to pursue a degree and work full-time.

An associate professor at the school told the news provider that they studied similar courses at other schools and gathered input from local businesses when designing the new program.

The Bureau of Labor Statistics (BLS) reports that the number of employment opportunities for computer technology specialists will grow by up to 17 percent over the next eight years. The BLS states that new innovations in this industry will prompt businesses to hire qualified professionals who can adapt to new software and applications.

Students interested in this field may consider enrolling in computer support technician training or pursuing an online bachelor's degree in technology management.