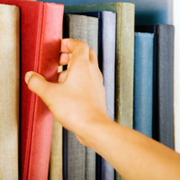 More Americans are seeking career-driven education
Monday, Mar, 13, 2017 04:14PM
Tuition costs for many colleges in the U.S. have continued to increase even as the nation's economy slowly recovers from a recession. The rising price of postsecondary education and a high unemployment rate have prompted many students to enroll in online college courses in a career-specific field.

The New York Times recently reported that the number of students in for-profit colleges and two-year colleges have surged in recent years. Research from the Institute for College Access and Success revealed that the number of certificates awarded by for-profit schools have increased by 25 percent over the past four years, according to the news provider. Public community colleges in the U.S., which offer similar career-orientated programs, have increased their certification rates by 16 percent in the same time period.

The media outlet reported that even private two- and four-year colleges and universities are jumping on the trend, as about 6 percent of their undergraduate offerings now available through certificate programs rather than degrees.

Web-based classes are also gaining popularity because of cost benefits and flexible scheduling options. Through distance learning, many professionals who have career or family commitments can still pursue their interests at their own convenience by enrolling in programs such as ecommerce training or tax courses online.

Certification programs are designed to prepare scholars for a career in a specific field. For example, a California-based vocational school recently announced details about training courses for medical assistants. The program takes up to six months to complete, and it includes courses in office procedures, records management and computer training.

The campus-based classes are taught by professionals in the medical field. Other programs that are offered by the school include certifications for aspiring private security guards, optimal dispensing technicians, cake decorators and solar installation professionals.

Individuals who wish to receive training in a concentrated field may enroll in college degree programs or certification courses. Before applying to an institution, one may consider searching through a directory of college courses that match his or her interests, and perhaps making a list of accredited online schools.

Specialized career training is also gaining steam overseas. According to The Guardian, up to 70 vocational schools that teach practical skills could be opened in England over the next several years. Education officials said that the new institutions will allow students to leave secondary school at age 14 to pursue a career at a vocational college, which they hope will increase the number of qualified technicians who work on innovative solutions to the nation's most pressing issues.