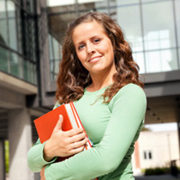 University in DC adds online master's degree in nursing
Tuesday, Mar, 14, 2017 07:35PM
A college based in Washington, DC recently announced that it has launched an online master's degree program for aspiring nurses.

The web-based curriculum is designed to prepare registered nurses for leadership positions in the medical field. Individuals who have a bachelor's degree in nursing are eligible to apply for the graduate program, which addresses the same material that is offered by the campus-based classes.

Although scholars may take classes on the web, the clinical portion of the program must be completed in a medical setting close to the student's home community. The interactive online college courses allow students to communicate with classmates and the school's faculty. Experienced professors lead the web-based lectures, which can be accessed through streaming video.

The university's executive vice president for health services said that the online education program combines the academic standards of the traditional classes with innovative technologies. The recent expansion is part of the institution's effort to address America's growing need for qualified professionals in the medical field.

The Bureau of Labor Statistics reports that advanced practice nurses are required to have a master's degree.