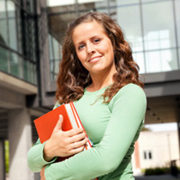 Business growth meets green energy in new online degree program
Friday, Mar, 17, 2017 05:02PM
In the wake of the recession, more American businesses are searching for employees who can help foster long-term growth while preserving the environment. In an effort to meet this demand, a for-profit college recently added an online bachelor's degree program in sustainable enterprise management.

The institution designed the program to connect green energy practices with successful business strategies. More federal and state laws have been created to promote energy efficiency, which revamps the types of resources that some companies can use to meet their objectives.

The sustainable energy curriculum offers a variety of courses that aim to prepare students for the modern marketplace, with skills such as drawing up a green business plan, as well as delivering environmental solutions to large corporations. School officials said that these management techniques will become more critical when certain resources become more scarce than they are today.

These online college classes do not require applicants to hold a licensure or certification of any kind. Students who are interested in this field may also consider enrolling in contract management training courses or pursuing a public administration degree online.

The Bureau of Labor Statistics projects that private-sector consulting firms will experience significant job growth over the next eight years because of an increasing focus on safe environmental practices and new regulations for businesses.