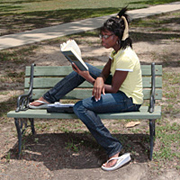 Online schools offer career-oriented training for the workforce
Saturday, Mar, 18, 2017 05:37PM
A recent study shows that at least half of all U.S. job opportunities that will be created in the next seven years will be open to workers who receive education through community colleges, trade schools or online degree courses.
According to the Sacramento Bee, Anthony Carnevale of the Georgetown University Center on Education and the Workforce expects that "middle-skill" positions - or those that require more than a high school education, but less than a four-year degree - will multiply because of the demand for career-oriented professionals.
The news provider reports that the struggling economy and a high unemployment rate have fueled the rise in popularity of career-driven degrees. In addition, the rising costs of four-year colleges has led many individuals to enroll in online education programs. For example, computer support technician training and tax courses online may prepare scholars for the workforce, without strapping students with large tuition payments and scheduling constraints.
According to Bloomberg, President Barack Obama wants America to have the highest college graduation rate in the world by 2020. He said that the current trend of students dropping out of high schools and failing to complete college is a "prescription for economic decline."