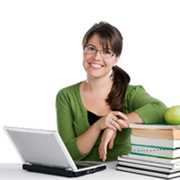 New campus location to offer business and technology degrees
Monday, Mar, 20, 2017 04:44PM
A Texas-based university recently announced that it has begun recruiting for its new facility in the Houston area. The location will offer many of the same college degree programs as the school's original site.

The college specializes in business, technology and management degrees, which are offered through campus-based classes and online education programs. Furthermore, the school holds classes year-round, which allows scholars to earn a bachelor's degree in three years.

The university's school of management will offer business administration degrees, as well. Individuals who are interested in the starting their own enterprise may benefit from their project management training courses. Students who cannot attend traditional classes may consider enrolling in entrepreneur education classes online.

The new location's master's degrees are in the business and technology fields. According to the Bureau of Labor Statistics, management, scientific and consulting services is one of the fastest-growing and highest-paying industries in the U.S. As new technologies and computer software continue to transform business practices, more companies will need professional consultation on how their organizations can thrive in a changing marketplace.