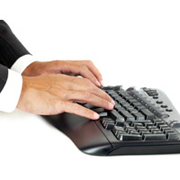 South Carolina school offers bridge to bachelor's degree
Wednesday, Mar, 29, 2017 04:46PM
A four-year college in South Carolina has announced that it will begin accepting transfer students from a two-year school in the Palmetto State.

The agreement allows students who have received their associate's degrees to continue their education without having to repeat certain classes. Aside from the benefits of transferring credits, individuals who choose to enroll at the community college have access to financial aid and scholarship packages that are offered by the four-year college degree program.

School officials said that six students at the smaller institution have already enrolled in bachelor's-level classes in early childhood education. Working professionals who wish to earn a degree in teaching may consider taking online college courses on similar topics.

According to the Bureau of Labor Statistics, the number of employment opportunities for preschool teachers is expected to grow by 19 percent over the next eight years, which is a faster rate than most American jobs. The bureau reports that many states are placing more emphasis on pre-kindergarten education programs.

Busy individuals who have career or domestic responsibilities may consider enrolling in an early childhood education program online, which could offer flexible scheduling and affordable tuition.