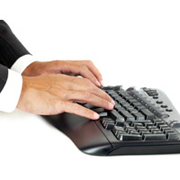 Junior colleges, online schools gaining reputation as credible degree options
Friday, Apr, 7, 2017 03:53PM
Community colleges and online schools have become increasingly more popular in recent years. Aside from charging cheaper tuition than most four-year universities, many two-year institutions and online education programs now offer bachelor's degrees that were once offered exclusively at campus-based schools.
These trends have caught the attention of lawmakers throughout America. President Barack Obama has emphasized the importance of community colleges in recent months, pledging to invest billions of dollars into two-year programs. Many of these smaller schools have started to move away from associate's degree-only formats in an effort to prepare more individuals for a competitive labor force.
According to the News Tribune, a school in Washington recently became the seventh community college in the state to award bachelor's degrees. The first class in the four-year college degree programs commenced in 2009, but the institution just recently received official approval from the Northwest Commission on Colleges and Universities.
School officials said that the new offerings have led to more career opportunities for graduates, the media outlet reported. For example, the college's president said that up to 90 jobs in two local counties are suited for students who have earned a bachelor's in applied management.
Individuals who are interested in management-related occupations may consider pursuing a business administration degree or enrolling in project management training courses.
Some community colleges that added bachelor's degrees have been elevated in status. For example, Jacksonville.com recently reported that a former two-year school in Florida officially became a state college this semester. Aside from a new name, the institution has adopted a new logo.
The school's changes were a direct result of adding two bachelor's degree programs and implementing an honors program. Furthermore, the institution reached transfer agreements with several four-year schools, which helped build the former community college's reputation over the past year.
In an effort to increase the number of students who choose to pursue higher education, many politicians have called for lower tuition rates. Texas Governor Rick Perry recently urged colleges in the Lone Star State to offer bachelor's degree programs for no more than $10,000, including the cost of textbooks, according to NBC affiliate KXAN.
Perry said that by offering more online college courses, schools could offer cheaper tuition while also attracting more students. Online degrees can appeal to many scholars, specifically working adults, because of flexible class schedules and the convenience of earning credits at home.