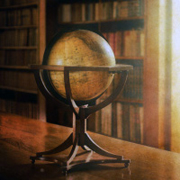 Labor bureau reveals college degree trends among young adults
Monday, Apr, 10, 2017 07:20PM
A new report from the Bureau of Labor Statistics (BLS) reveals that American women are almost twice as likely as men to earn bachelor's degrees by age 23.
The study, which tracked the lives of 9,000 people who were born between 1980 and 1984, showed that about one in four women earn their bachelor's, compared to one in seven men. A bureau economist told Bloomberg that an increasing number of women are enrolling in college degree programs because the U.S. workforce has shifted away from manufacturing toward more of a service economy.
Furthermore, researchers found that women who had at least a bachelor's degree spent a larger proportion of weeks employed than men who had similar qualifications.
The bureau concluded that nearly all of the study's participants held at least one job before their 24th birthdays. However, jobs held by high school dropouts were significantly more likely to end in one year or less than positions held by individuals who had more education. Students who dropped out of secondary school may consider enrolling in a GED program.
The BLS also revealed that about 8 percent of male high school graduates who had never enrolled in college were in the Armed Forces. Military personnel who want to pursue higher education may benefit from the flexible schedules that are offered by many online schools.