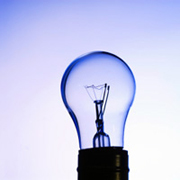 Lawmakers attempt to protect funding for online schools
Friday, Apr, 14, 2017 02:26PM
President Barack Obama's plan to better monitor student performance at for-profit colleges, many of which are accredited online schools, has been challenged by lawmakers in Congress.
According to Bloomberg BusinessWeek, politicians have crossed the party aisle to propose an amendment that would prevent the Education Department from enacting regulations for the for-profit sector next year. Supporters of the amendment claim that the plan unfairly singles out institutions that offer online degree courses, which are critical to students who cannot attend traditional campus-based institutions.
The news provider reports that Representatives Alcee Hastings (D-Fla.) and John Kline (R-Minn.), who is the head of the House of Representatives Education and Labor Committee, revealed the amendment proposal earlier this week. They stated that their plan has broad bipartisan support.
Although some students who are enrolled in online schools may be unhappy with the Obama administration's efforts to restrict for-profit institutions, a new survey reveals that the President's popularity is linked to Americans' level of college education.
A recent Harris Poll concludes that approximately 72 percent of respondents who have enrolled in post-graduate college degree programs believe that Obama is open, honest and trustworthy. However, only 47 percent of Americans who have not pursued a higher education associated the President with those positive traits.