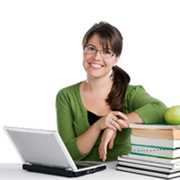 New York school to add online degree program in health and fitness
Tuesday, Apr, 18, 2017 05:04PM
A New York-based university has announced that it recently gained approval to launch online college courses in health and fitness.
The new program will be presented in a two-plus-two format, which will allow scholars to earn an associate's degree after two years, then pursue a science of business concentration in the remaining two years. Students who wish to start a career immediately after college would likely select the business track, while individuals who have their sights set on an advanced degree - such as a doctorate in physical therapy - would enroll in the science track.
The health and fitness specialties, which were approved by the New York State Department of Education, will become a part of the institution's sports management program. Applicants can choose between taking campus-based classes, online college courses or a hybrid of the two formats.
The Bureau of Labor Statistics reports that the number of job opportunities for fitness workers should increase by about 29 percent over the next eight years, which is a much faster rate than most U.S. industries. According to the agency, individuals who have earned fitness-related degrees are more likely to find work than those who did not attend college.
Working professionals who wish to start a second career in this field may consider pursuing an online associate's degree.